We all need a little target practice from time to time. Whether you're an experienced marksman or just learning to shoot, finding a shooting range that meets your needs and skill level is important.
With so many shooting ranges across the United States, narrowing down where to go can be hard. Don't worry—we've got you covered! Here are seven of the coolest shooting ranges in the United States.
1. Colonial Shooting Academy, Richmond, VA
Due to its emphasis on law enforcement needs, including a live-fire shoot house and night/low-light training, this range gets high praise from us. Colonial Shooting Academy was named 2013 Range of the Year by the National Shooting Sports Foundation, so we're not the only ones who believe it's legit.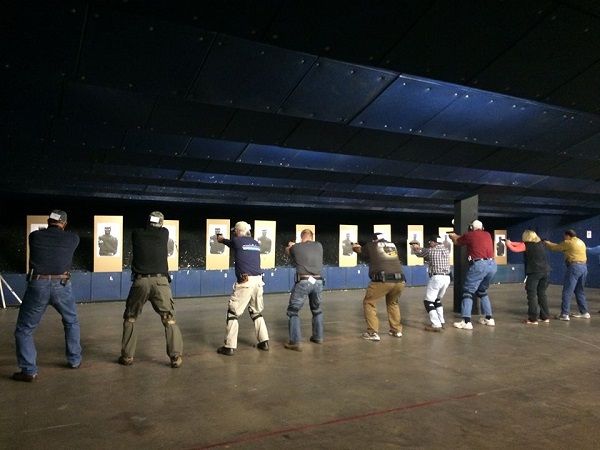 Shooting classes held at Colonial Academy (Photo credit: Colonial Academy Richmond Facebook)
2. Machine Gun Vegas, Las Vegas, NV
There is a lot of armory variety available at Machine Gun Vegas. It's bigger and flashier than any shooting range on this list. Among the unique shooting games and range targets that caught our attention was the Zombie Survival Package. The MP5-suppressed guns or the sniper rifle-suppressed guns can be used to kill zombies.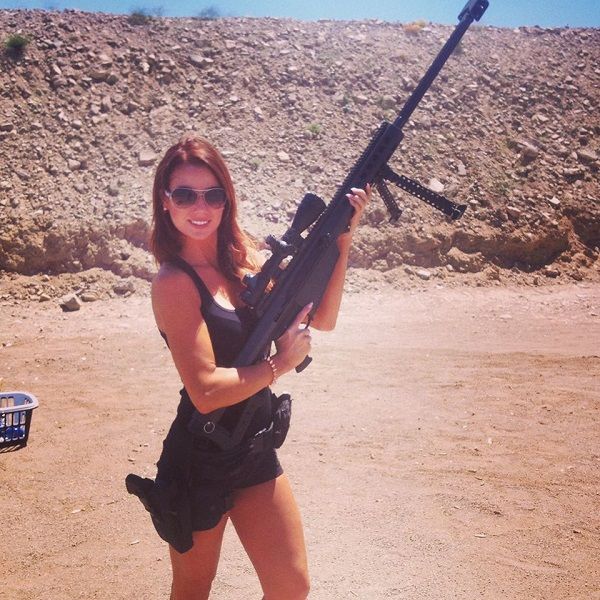 Shooter holding a Barrett gun (Photo credit: Machine Gun Vegas Facebook)
3. Knob Creek Gun Range, West Point, KY
You may have seen Knob Creek Gun Range on Guntucky on Country Music Television. The range has some history, too, as it was once a military munitions test range. It has relatively lax rules about what you can shoot (so long as it's not glass).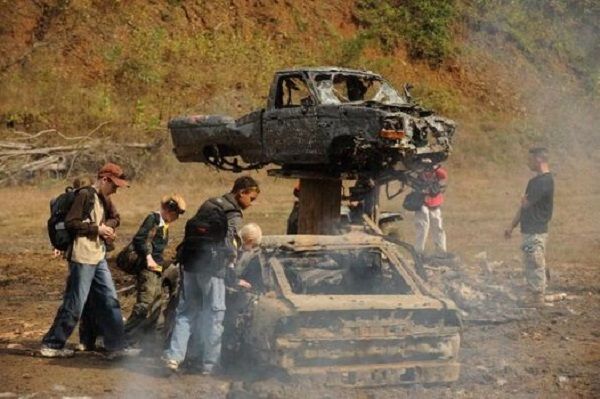 Example of objects getting shot at the range. (Photo credit: Examiner.com) 
4. Indian River County Shooting Range, Sebastian, FL
The Indian River County Shooting Range offers 35 pistol shooting stations, 29 rifle firing stations, and five shotgun stands (weekends only). The property also has a walk-through archery course and a fishing lake.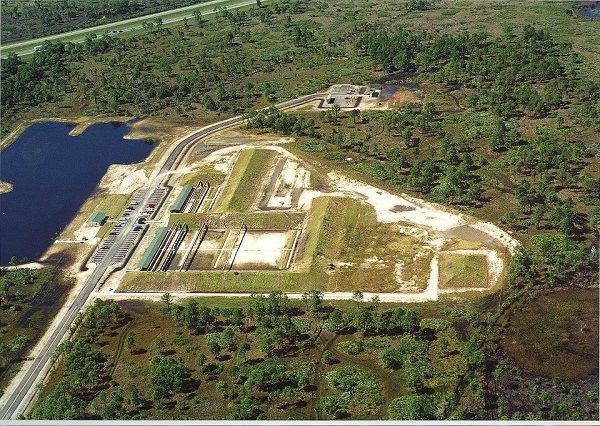 An aerial shot of the shooting range (Photo credit: Indian River County Shooting Range Facebook) 
5. Top Gun Shooting Sports, Arnold, MO
A modern, clean indoor gun range serving the greater Saint Louis area, Top Gun Shooting Sports offers a wide selection of firearms and ammunition, tactical gear, shooting classes, concealed carry classes, and so much more. Regardless of your experience level, Top Gun welcomes anyone interested in firearms shooting, safety, and education.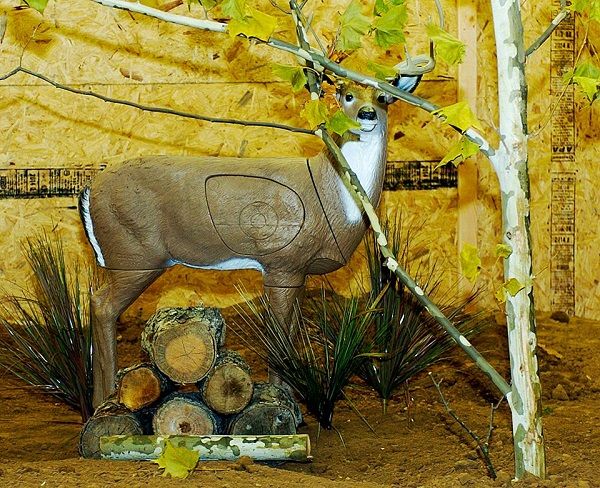 Indoor archery center at Top Gun (Photo credit: Top Gun Shooting Sports Facebook) 
6. Birds Landing Hunting Preserve, Birds Landing, CA
Birds Landing Shooting Sports is a full-service, world-class upland game hunting preserve, and a sports clays facility. It occupies a multi-acre prime habitat. We have well-trained, experienced staff to ensure everyone has a fun and safe experience, from beginners to pros. In addition to a ProShop and Café, the clubhouse offers a range of amenities.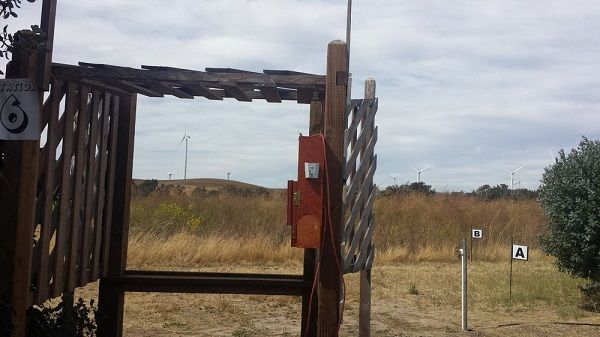 View from skeet station (Photo credit: Yelp)
7. Ben Avery Shooting Facility, Phoenix, AZ
There are 67 covered and specialty ranges at Ben Avery and five field archery range as well. Ben Avery is the largest shooting facility in the United States. The shooter's paradise hosts several regional and national class competitions and other major events. This facility offers a wide array of target shooting opportunities.
As you can see, there are plenty of great places where you can hone your marksmanship skills here in the US — whether indoors or outdoors, pistol or long gun, beginner or expert level — there's something out there for everyone! All that being said, the seven spots listed above are some of our favorites — not only because they offer top-notch facilities and services but because they understand how important safety & accuracy are when it comes down to target practice.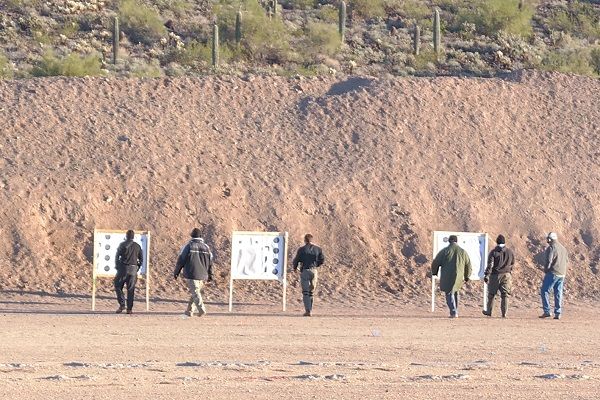 (Photo credit: Wikimedia)